Gals, guys, mom….Rhode Island is cold.
Last week I spent time in California, and getting off the plane in 20 degree weather was not ideal.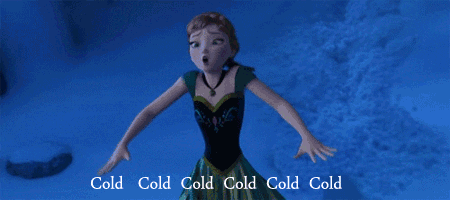 Although the weather in Cali was beautiful, that's not the main reason I was there. I, along with 30 college students, packed up my bags and flew to Oakland for a service trip. I have been on a couple service trips before, but this was different. This one really touched my heart, because it focused on diversity and refugee stories.
The first day we were there, we got a tour of Oakland. I was blown away and inspired by the art and history that Oakland holds. We saw the site of the Ghost Ship Fire that happened not too long ago. We also saw the site where Oscar Grant was fatally shot by police. Now I'm not here to get political, but I'm here to tell you about the freedom of Oakland. The cool thing about Oakland is that you feel free to be yourself. There's nothing that stops people from doing their thing and being whoever they want to be. There are murals from Oakland artists mourning the loss of Oscar Grant. There is this enormous since of community and "Oakland Grit"
The diversity in Oakland is astounding. Everyday we got food from different countries cooked by people who are from that country. It was incredible! While we were eating dinner, the cooks would tell their story. They would tell us how they came to Oakland and how they became a Christian. I enjoyed listening to them and their stories. That was one thing I became really good at in Oakland.
Listening
Before this trip, I was quick to judge based off what the news was telling me. I was told that Oakland was dangerous, and that refugees were hurting America. I quickly learned that that's not the case. Sure, every city has their dangerous areas, but that shouldn't stop anyone from going there. Oakland owns their history. They are proud of their city. One night in particular, we heard stories from a panel of people of different ethnicities. This was the first time I sat down and shut up.
I listened.
"My dear brothers and sisters, take note of this: Everyone should be quick to listen, slow to speak and slow to become angry" James 1:19
Jesus was a friend to those who were different from him and he loved them for exactly who they were. I want to love like that. I want listen like that. Last week was the first time I actually listened, and that was tough for me. I'm so quick to give advice, but that's not what they were looking for. They simply wanted me to understand.
I want to understand their hurt, and understand why I'm told I get "white privilege" There's nothing more powerful than sitting across the table from someone who is polar opposite of you and just listening. That's the way Jesus loves, and that's the way I want to love. I'm human and I'm bound to mess up, but I'm trying.
I challenge all of you to find someone you don't see eye to eye with and grab some coffee with them and listen. Don't listen to reply, but listen to understand.
Love,
Caitlin